Forget everything you've heard about teeth straightening. Because now there's breakthrough technology that lets you get the smile you always wanted without bands, brackets, or wires. If you ever wanted to straighten your teeth but the thought of wearing braces turned you off, we want you to consider Invisalign. You will not be disappointed. Millions of patients have been treated successfully and are now enjoying a better quality of social and professional outlook.

Invisalign gradually moves your teeth through a series of custom-made, removable, nearly invisible Aligners. You can brush and floss normally because the aligners are removable unlike traditional braces.
Why Consider Invisalign?
Not only are the aligners invisible, they are removable, so you can eat and drink what you want while in treatment. Plus, brushing and flossing are no problem. They are also comfortable, with no metal to cause mouth abrasions during treatment. And no metal and wires usually means you spend less time in your doctor's office getting adjustments. Invisalign also allows you to view your own virtual treatment plan when you start so you can see how your straight teeth will look when your treatment is complete.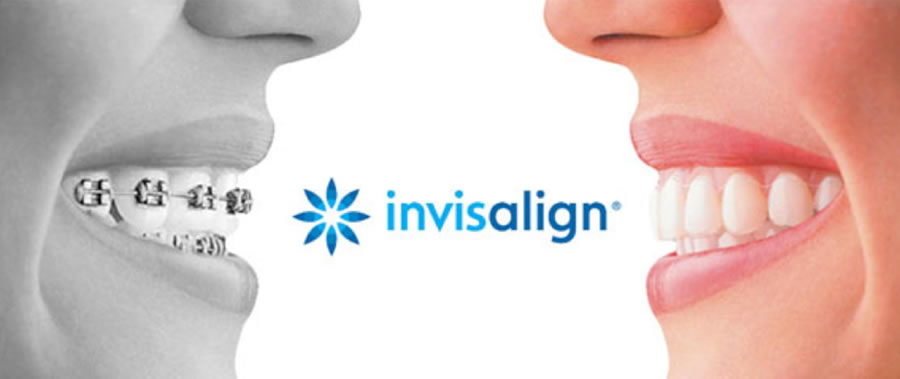 In appropriate cases, Invisalign can be used to straighten teeth without braces. Invisalign aligners are virtually invisible! Your friends won't believe you are wearing them. Chances are they may even book appointments to get their own. Invisalign orthodontic treatment may be completed in 9-12 months and without extractions in most cases!
Consider Invisalign to get the beautiful straight teeth you've always wanted — without braces. A complimentary consultation with our dental team can determine if Invisalign is right for you.
Book your consultation today and find out what we can offer you: 905-851-3949