About Us
We Love To See You Smile!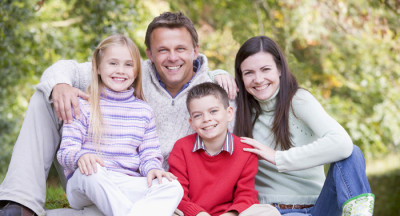 At Woodstream Dental, we pride ourselves in providing the best quality dentistry in a friendly, and relaxed environment. We strive to provide our patients with the most pleasant dental experience possible. If you suffer from dental fear, we are able to ease the concerns of even the most anxious patient with nitrous oxide sedation and state-of-the-art technology that ensures your comfort during treatment.
A Modern Dental Office With A Personal Touch!
Our Woodbridge dental office has modern facilities with the most technologically advanced techniques and equipment available. We are high-tech, but with a human touch. The treatment we provide is warm and personal. We develop a strong partnership with each of our patients.
Dr. Thomas Mostyn, BSci, DDS
Dr. Tom Mostyn completed both his undergraduate degree and his Dentistry degree at The University of Sydney in his native Australia. Dr. Mostyn moved to Toronto with his wife and dog in 2015 and has been practising here since.  Even though he's used to sunny warm days in Australia, he enjoys the friendly Canadian culture and winter.
Dr. Mostyn enjoys all aspects of dentistry but has a passion for oral surgery, root canal therapy and cosmetic dentistry.  He is also a certified Invisalign provider for those wanting to straighten their teeth without the use of conventional braces.
We understand dental treatment can be a frightening experience for many.  With Dr. Mostyn's calm and gentle demeanour, he is driven to provide you with a positive experience.  When needed, he is certified to provide oral and nitrous oxide (laughing gas) sedation.
Dr. Mostyn loves to travel and, when possible, combine his dental work to help others. This has included the opportunity to do volunteer work in Guatemala, Panama, Thailand and rural Australia.
At Woodstream Dental, Dr. Mostyn strives to provide excellent care to all his patients for many years to come.
Michael Dragonetti- Denturist
Michael is a George Brown graduate with a diploma in denturism. He brings with him over 25 years experience helping patients who have lost their teeth with custom made partial or full dentures.
Michael has a dedication and passion for excellence and patient satisfaction and is available to answer any questions regarding your denture needs. He assists the Woodbridge dentist with all cases involving partial and full dentures as well as dental-implant retained dentures.